Artist Bio
"This is a music of seasons past, what's been gained through loss. It's sharp and smart and sad. What's left out of Redacted Passages always remains a mystery, but we're left to focus on what we find." 
-- Mike Stratton, Host
Vinyl Side of Midnight
Native to Lansing, Michigan, Andrew Farmer is a professional, classically trained  jazz violinist, songwriter and composer expressing his sound and lyrical vision across numerous genres, ensembles, and, lived and keenly observed experience. His debut Album, Redacted Passages, is an epic soul voyage sojourning the lands of world beats, spy-funk and searching soliloquy -- powered  by nationally-recognized, mid-Michigan favorites of studio and stage comprising his Jazz Special Forces -- in full arrangements unleashing consequential sound. "Redacted Passages" official digital release date is February 28, 2018 on all online stores across the world -- and CDs on demand on Amazon On Demand this spring.
Redacted Passages is the first major artistic fruit publicly borne from decades of musical, physical, professional, moral and poetic travel, Strangely parallel universes of personal evolution were increasingly found intertwined. Work in public policy, complaint investigation, community service, religion (organized, disorganized or disintegrated), factory floors and corporate confines found increasing kinship with original poetry, fiction, folk music groups, rock bands, blues jams, studio interrogation and jazz encounters-of-the-third-kind in his writing and via electric violin infiltrations into opposing armies. Luckily, found not a race for the swift; not to win, but to Last. This is a Case that will never grow cold. 
Conduct your own forensics into each track of Redacted Passages, available for preview and purchase on this Website or on Itunes, Apple Music, Amazon, Spotify and nearly everywhere else!. Widen the investigation and PLEASE SHARE.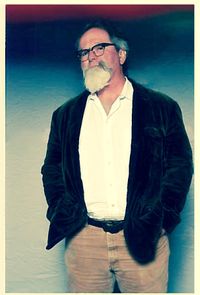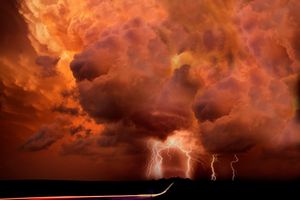 Jazz Special Forces
Jim Alfredson
Jim immersed himself in the study of the mighty Hammond B3 since the age of 16, dedicating himself to uncovering new directions within the deep tradition of the instrument -- a tradition he discovered via his father when Jim was still half that age. He formed and directs the award-winning jazz power trio, Organissimo, producing several critically received Albums, producing several additional Albums for other known artists and is touring extensive nationally and internationally, making appearances on other labels, with new projects seemingly continually on the vine and demand for his services and sound ever on the rise. "… Jim Alfredson … is a remarkable organist who seamlessly synthesizes several generations of keyboard influences " ~ Downbeat  
Shawn Bell
A true craftsman hones freedom and creativity from the staid traditions of everyday life. Trombonist Shawn Bell exemplifies this creed. His omnivorous playing and writing have been called "soulful" and "captivatingly quirky." Shawn holds degrees in Jazz studies from Western Michigan University and Northern Illinois University. While Jazz has been the driving force of Bell's training and education, he has earned a reputation as a dynamic journeyman always ready to "play the gig" at hand. This commitment to making music not bound by the doctrine of a single style or genre has given Bell a unique voice as a musician, composer, and educator throughout the Midwest. 
Brad Fowler
Bad Fowler is the lead trumpeter for the funk Band, Global Village, and has appeared with various brass sections at jazz festivals and supporting other large band performers with has mad skills. 
Jon Gewirtz
Jonathon Gewirtz currently serves on the music faculties of Lansing Community College, Olivet College, and Hillsdale College where he teaches a variety of classes:  private lessons, jazz band, music appreciation, music theory, ear training, and blues, jazz, and rock history.  An active performer, he has performed throughout the United States, Europe, and Brazil in various styles including classical, jazz, funk, R&B, blues, and pop.  He is a member of Layers: Lansing Community College Faculty Jazz Quartet and The Hillcats: Hillsdale College Faculty Jazz Quintet.  Jonathon has also performed with the Jimmy Dorsey Big Band, the Midland Symphony Orchestra, and the Lansing Symphony Big Band.  Jonathon currently performs regularly at venues and music festivals throughout Michigan with Soulstice, Summer of Sol, Orquesta Ritmo, and Atomic Boogaloo. 
Jake Greenwood
 Jake Greenwood has been playing piano for 25 years and drums for 20. With a bachelor's degree in Music Education from Michigan State University, he has been teaching music for the past decade – including as a Director of Bands for the Leslie, Michigan School District -- and performing nearly his entire life with numerous groups including the Spartan Marching Band Drumline, MSU Wind Symphony and Percussion Ensemble, Spartan Brass, Chicago Bulls Drumline and Midwest touring rock band, Vandalay.
Hank Horton
Electric and acoustic bassist, vocalist, writer, producer, teacher. Toured and recorded with Dennis DeYoung(STYX) for 23 years earning 5 platinum albums and a number 1 single. Toured and recorded with James 'JY' Young(STYX) and recorded with STYX(Brave New World). Have toured, recorded and performed with dozens of artists and musicals over the decades. A product of Central Michigan University and Michigan State University music schools. Currently writing, recording, performing and teaching at Hillsdale College in the jazz program, as well as recording and performing with Donnie Brown of The Verve Pipe fame.  
Andre' Jones
Songwriter, singer and multi-instrumentalist and stylist Andre Jones has performed with many local as well as national top acts, bringing serious Detroit pop and jazz DNA, Nashville credentials and even Army Infantry funk while serving at Fort Ord. Later, getting to know Nashville's Wooten brothers, and, Pat Methany, John McLaughlin, Russell Ferrante, Jimmy Haslip and Bob Mintzer of course greatly deepened Andre Jones' schooling, and he's still subbing with his old band mates the NYCE Band, Sexy Monster, Metamorphosis, John Davis, rapper Oplex, and The Mad Hatter while laying foundations for a solo career. 
Cindy McElroy
Singer/Songwriter Cindy McElroy grew her musical roots on Drummond Island in the Upper Peninsula of Michigan and has written and performed extensively ever since in clubs and festivals, drawing from her life experiences and travels around the U.S., Canada, Mexico and Europe. Inspired by icons James Taylor, Carol King, The Beatles, Elvis Costello, and Eva Cassidy her music takes on an acoustic flavor, adding jazz training under singer Sunny Wilkinson more recently. Her debut Album, Word Might Get Around, was released in 2017.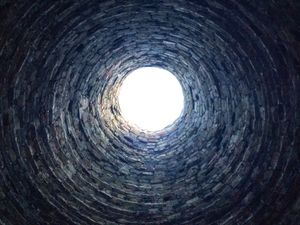 Album Acknowledgements
Deep gratitude goes to these Jazz Special Forces: Jim Alfredson, Jake Greenwood, Bob Fowler, Jon Gewirtz, Shawn Bell, Hank Horton, Andre Jones, Cindy McElroy and Ryan Wert. You honored me with your many gifts and Gypsy Soul.
Thanks also to Khalid Ibrahim for the front cover photograph and to Message Makers for designing the Album jacket and digital Album Booklet. Other photographs used were provided by Jazz Special Forces personnel themselves and their approved online sources.
Special thanks to Eric Winkler, who long ago taught me to hear a note and play it Blue…or, just let me keep thinking that, Eric.
Thanks to anyone who ever taught me anything or tried, even when I still earned a poor grade, flunked and had to repeat the class. Please keep it coming.
Last, but not least, Thank You, kind Listener: you're the most important Division in these Special Forces.
This Album is dedicated to whatever and whoever has ever been covered up, whosever love, gifts, very presence and acts of bravery have ever been denied and lost to memory. Lives always end, but some things are never deleted. 
Produced by Ryan Wert & Andrew Farmer. Redacted Passages was recorded, mixed and mastered in 2017 by Ryan Wert at Elm Street Recording in Lansing, Michigan USA.
All Rights Reserved by the Andrew Farmer.  © 2018
www.andrewfarm.org
-- Apostate Liturgies Records