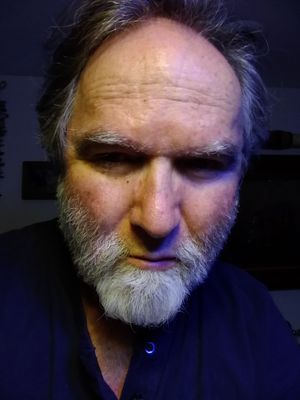 Reviews
 REVIEW: ALL THE CRAZIES' VAGRANCY OF MYTH
Andrew Farmer delivers an emotionally poignant and musically engaging portrait of juxtaposed urban vagrancy against the mythical self-made-man in All The Crazies. Poetic in lyrical construction and dramatic in musical composition, All The Crazies rides along on a swift tide of skillful piano and guttural bass as Andrew Farmer unfurls the tale - coalescing in a Jazzy, driving chorus of deeply impactful proportions. 

This is a wonderful sound.  The instrumental tones and talents within the recording bring the tune to full life - with some immersive alternative percussion and a fully firm bass performance making a strong backbone for the bright horns and stunning piano flourishes!  Incredible lyrical content - offering many replays' worth of emotionally resonant and philosophically stimulating concepts to unpack.  Nice vocal tone, and an intimate delivery.  Really stellar work!

Fans of Jazz-informed but unorthodox musical compositions will find much to love inside the tune that Andrew Farmer has crafted, with a wealth of dazzling instrumental performances making All The Crazies an immensely engaging work of art.  Thought provoking lyricism and a fully dramatic performance produce a memorable and mesmerizing listening experience - leaving a lasting impression of Andrew Farmer and All The Crazies. 
 Jon Wright
REDACTED PASSAGES' DEADLY ACCURACY
Confident and quirky, Andrew Farmer (with the help of his "Jazz Special Forces," Jim Alfredson, Jake Greenwood, Bob Fowler, Jon Gewirts, ShawnBell, Hank Horton, Andre Jones, Cindy McElroy and Ryan Wert) concocts an underworld of peculiarities and possibilities with his album "Redacted Passages." The unsuspecting listener is whisked away on a perilous globe-trotting escapade, both sleuthful and slinky. The album opener, "All The Crazies," sets the tone with mysterious piano riffs and bongos wrapped in a swirl of mystery. Farmer spins a story with his theatrical and animated crooning, backed by a palette of colorful instrumentals and backup singers. "Said Goodbye To Summer" carries the theme further with a walking piano bass line, funky rhythm guitar and suspenseful melodies about leaving a life of crime. Other notable tracks include "Tailored to Undress," a foray into balladry, and "House Of Ghosts," which introduces booming (rip-roaring) pipe organ and expansive world percussion. Shrouded in a combination of mystery and curiosity, the title track draws out a meandering exposition before delving into an elaborate instrumental of horns, sparse percussion and strings, all dancing between musical shadows and splashes of light. With his spy-tinted, adventurous, mysterious album, Farmer unfurls a thematic experience in a sure-footed fashion. "Redacted Passages" executes with precise and deadly accuracy. – Ricky Olmos, Grand Rapids Local Spins